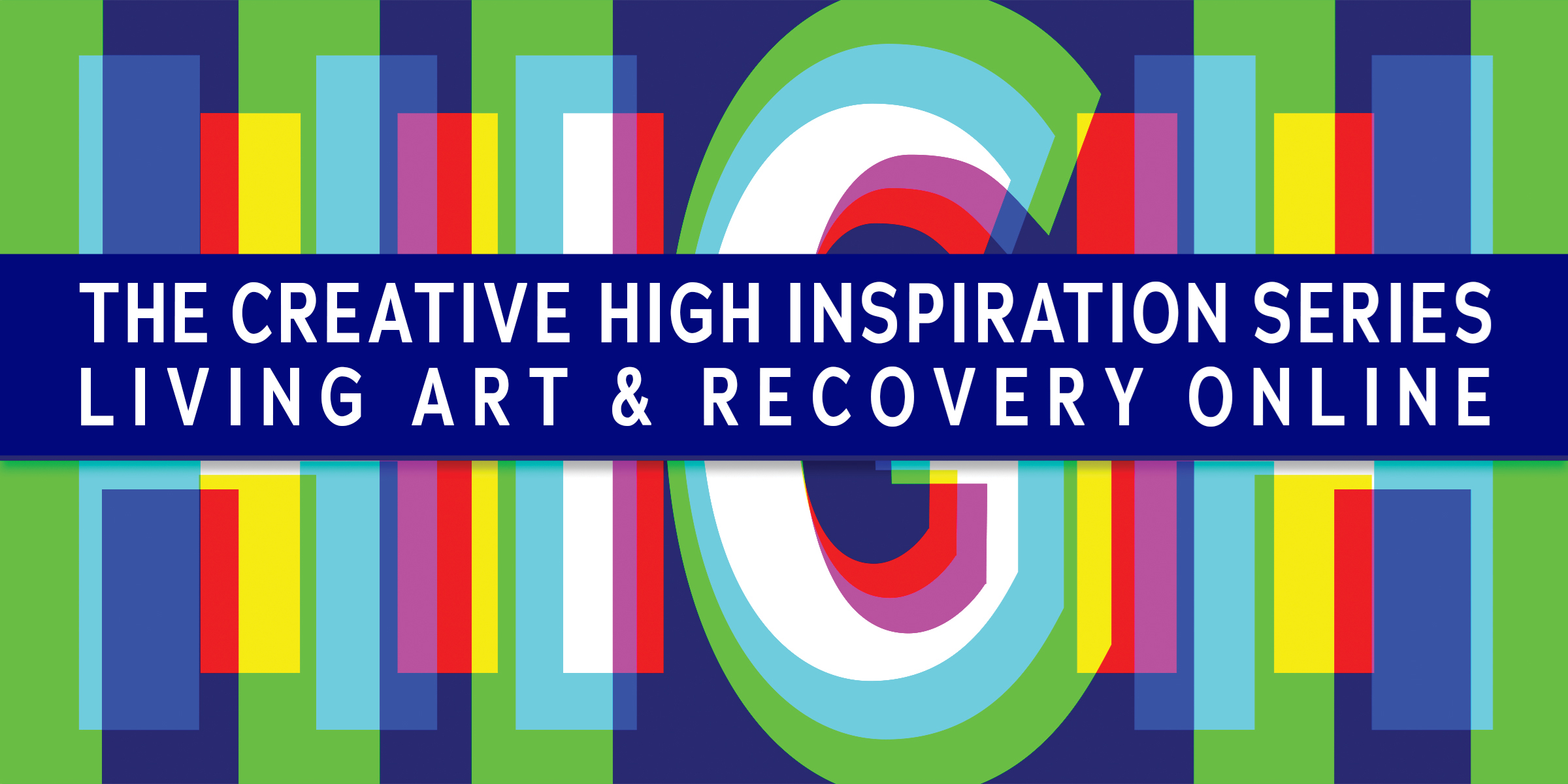 ENGAGING CONVERSATIONS 
  Virtual GATHERINGS
CREATIVE COMMUNITY
How does creativity help us heal from addictive behaviors?
How can we create from a productive rather than a destructive place?
In what ways can art-making further our growth and connection in recovery?
During these times we are being called upon to find creative ways to adapt, heal from addiction, grief and trauma, and envision a new world. This requires imagination and moving away from limiting mindsets and behaviors.
Music, painting, dance, poetry, film, theater, comedy and other forms of creative expression are the lifeblood of our communities. Let's create together and expand our capacity to thrive as we recover.
The Creative High Inspiration Series is for…
People in recovery from addiction who want to find their creative voice and access the power of the arts
Artists in recovery who want to connect with like-minded souls and continue thriving in art and life
Creatives who are struggling with their addictive behaviors and seeking inspiration to move into recovery
Mental health professionals, educators, and anyone who wants to increase their knowledge on the topic of addiction and recovery from a creative lens
You are welcome here. The Creative High practices inclusion across race, age, and identity. We stand in support of Black artists, artists of color, and creatives in the LGBTQIA community. We honor the fundamental values and dignity of all individuals to gain access to recovery and mental health, and believe that everyone is creative.
Be inspired by Artist Interviews and Expressive Classes
Get Access for a $10-$100 donation. 
Donations from this series will provide funds to complete The Creative High, a documentary film about creativity in recovery, which is in the final stage of post-production.